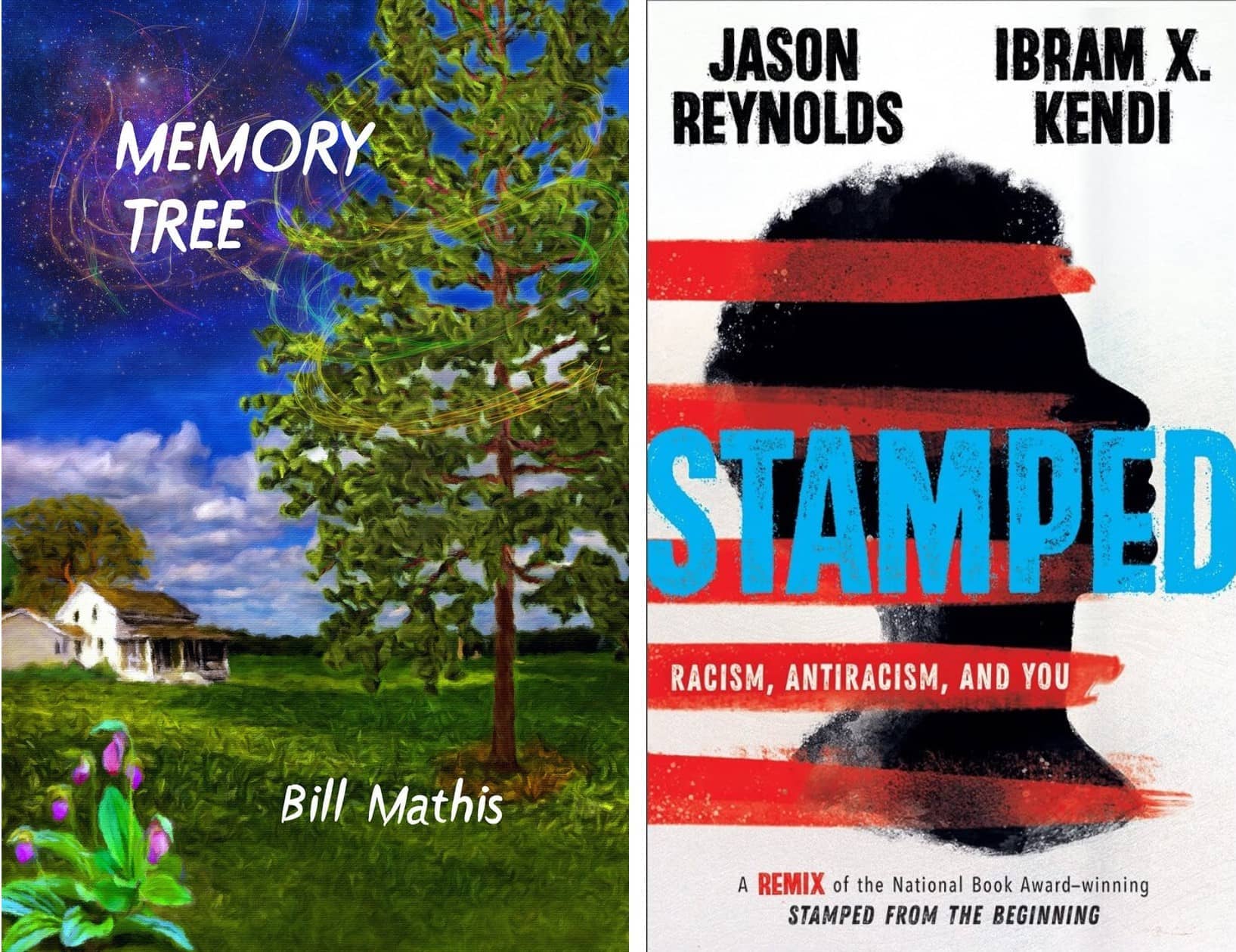 Beloit Public Library is hosting a Beloit Community Read in October and November.
The 2021 Beloit Community Read will feature two books: Stamped: Racism, Antiracism, and You, a remix of the bestseller Stamped from the Beginning by New York Times bestseller by Jason Reynolds and Ibram X. Kendi, and Memory Tree by local author Bill Mathis.
The library is giving away 50 free copies of each book, now available inside the library, while supplies last. The library also has copies of the books available to loan.
Beloit Community Read events will include a discussion with the author of Memory Tree. Bill Mathis will lead the discussion at 6:00 p.m. on Tuesday, November 9, taking on the tough topics of racial and gender bias from his book and how they relate to our own lives.
The second event will feature a panel discussion with community leaders at 6:30 p.m. on Tuesday, November 30 to discuss themes in Stamped: Racism, Antiracism, and You. Discussion will delve into the history of racist ideas that have shaped our country and our community.
A Community Read is an effort to have the community read the same book(s) on current and relevant topics and to participate in subsequent discussions hosted by the library and its community partners.
For more information, visit the BPL website at www.beloitlibrary.org or follow the library on Facebook.