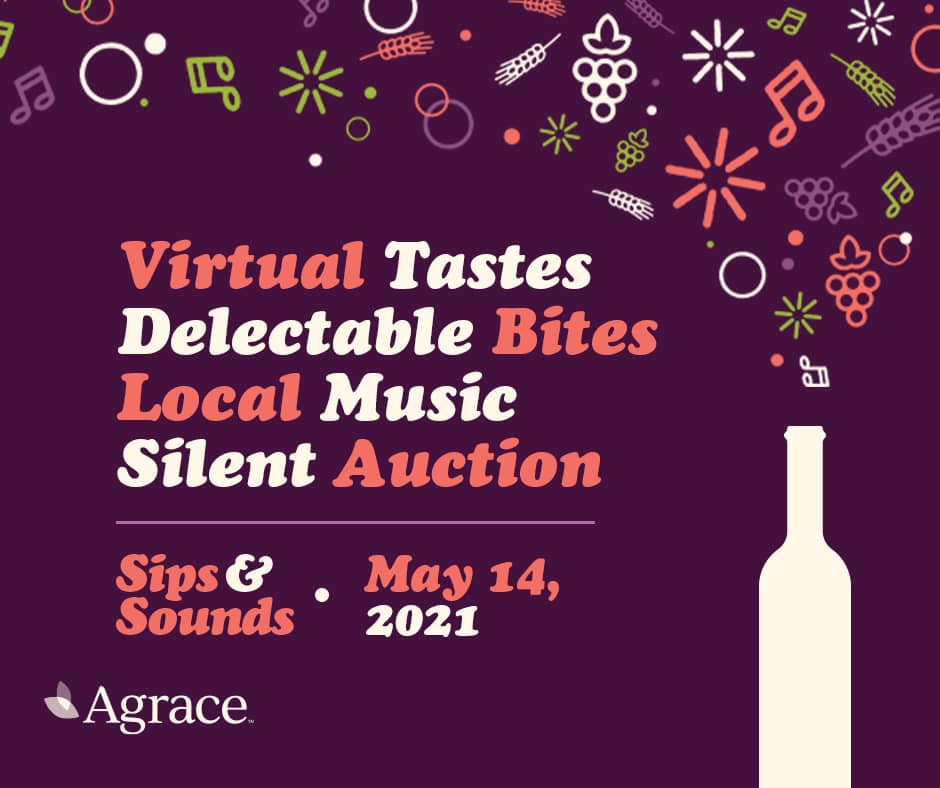 Enjoy an evening of delicious tastes, delectable treats, unique action items, and fantastic local music. Choose your own comfy spot to join Agrace for our 19th annual Sips & Sounds, benefiting Agrace patients and families in our community.
When you register at agrace.org/sips, a box full of local wine and beer samples, sweets and treats, and a few other surprises will be reserved. You'll pick up the box and a full schedule of events at Agrace's Janesville office (we'll let you know when). Login instructions to the virtual event will be included.
While browsing and bidding our auction and dancing around the house to musicians like Zac Matthews, Gary the Band, Duane Worden and more, put on your "Kiss the Chef" apron and learn how to make crab cakes with cajun remoulade alongside Janesville Country Club's Chef Tim Fulford.
TICKETS: $60 until May 1. $75 after May 1. Register at agrace.org/sips.
***The online auction will open on May 11 so you can bid early and often! You can also enjoy tasting tips from Timber Hill Winery and Wisconsin Distributors, as well as more music, more cooking, and more fun!***
Learn more and register today at agrace.org/sips or (608) 314-2923.