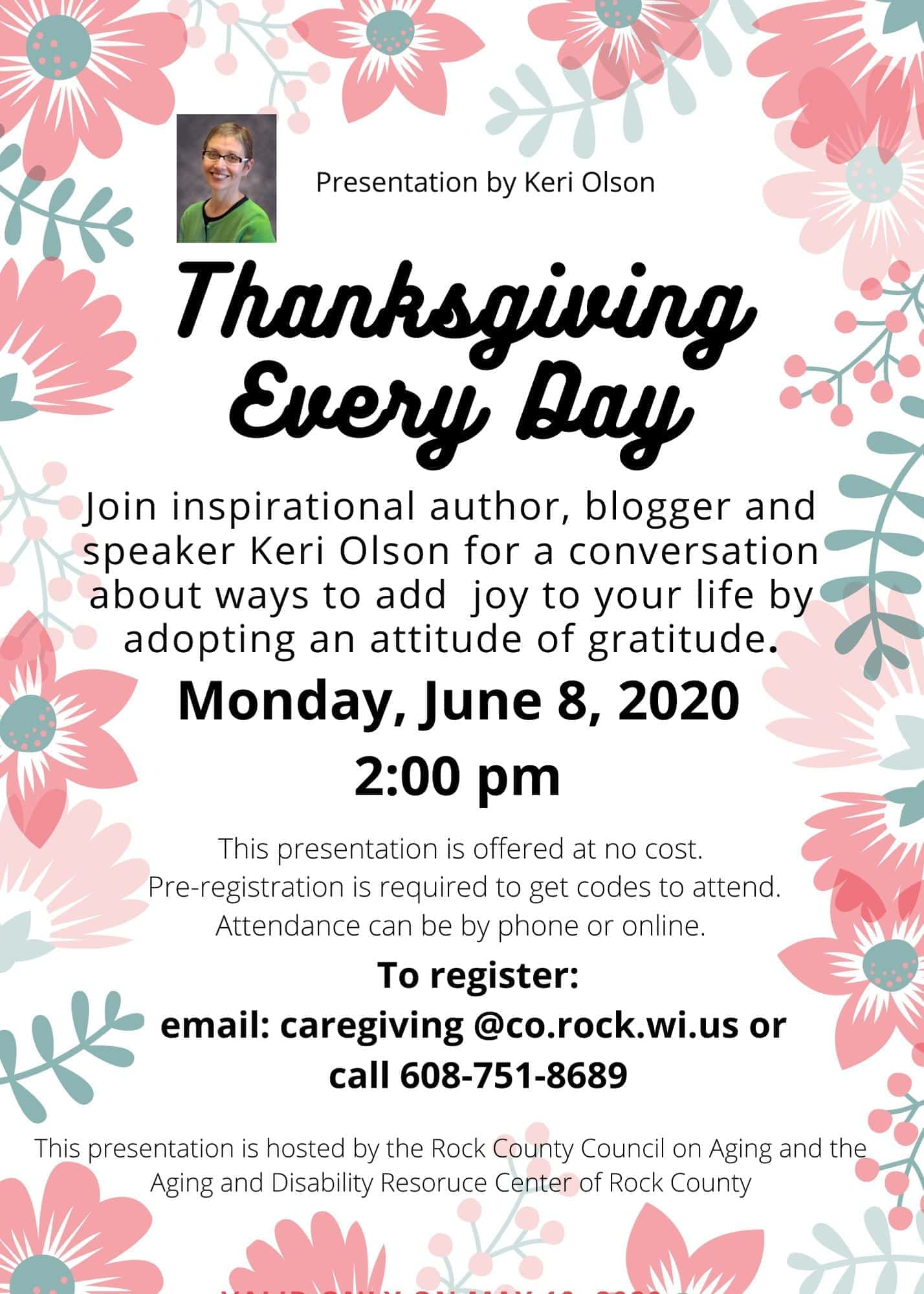 While we are all "safer at home" right now, how do we keep ourselves uplifted? Join inspirational author, blogger and speaker Keri Olson for a conversation about ways to add joy to your life by adopting an attitude of gratitude. Ms. Olson is the author of the book "Find Your Heart, Follow Your Heart".
This virtual presentation is for family caregivers, their support team, employed family caregivers, grandparents raising grandchildren and anyone in the community who needs some uplifting words.
The presentation will be held on Monday, June 8, 2020 at 2:00 pm.
There is no cost to attend. Pre-registration is required to get codes to attend the presentation. Attendance can be by phone or online. Attendance numbers are limited so register early.
To register or for more information, contact the Rock County Council on Aging at (608) 751-8689 or register by email at caregiving@co.rock.wi.us.
This presentation is hosted by the Rock County Council on Aging and the Aging and Disability Resource Center of Rock County.