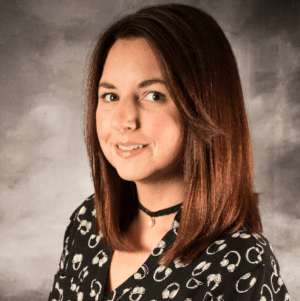 Afternoon Drive with Liz
Liz gets you to the end of the long workday on the Afternoon Drive. Tune in for "Where Are They Now" and the TGIF Request Hour on Fridays!
Describe yourself in three words: 
Midwestern, Late, Chill
When I dance I look like: 
Elaine from Seinfeld
Favorite movie: 
Almost Famous
Choose a movie title for the story of your life: 
Almost Famous
Favorite food: 
Donuts!
Do you have any strange phobias? 
Trypophobia DON'T GOOGLE IT!
If you could swim in any liquid, what would it be? 
Coffee
Favorite sport to watch: 
Baseball
Favorite songs on The Beat: 
"Juicy" by Notorious B.I.G., "Tearin' Up My Heart" by 'N Sync, "Motownphilly" by Boyz II Men