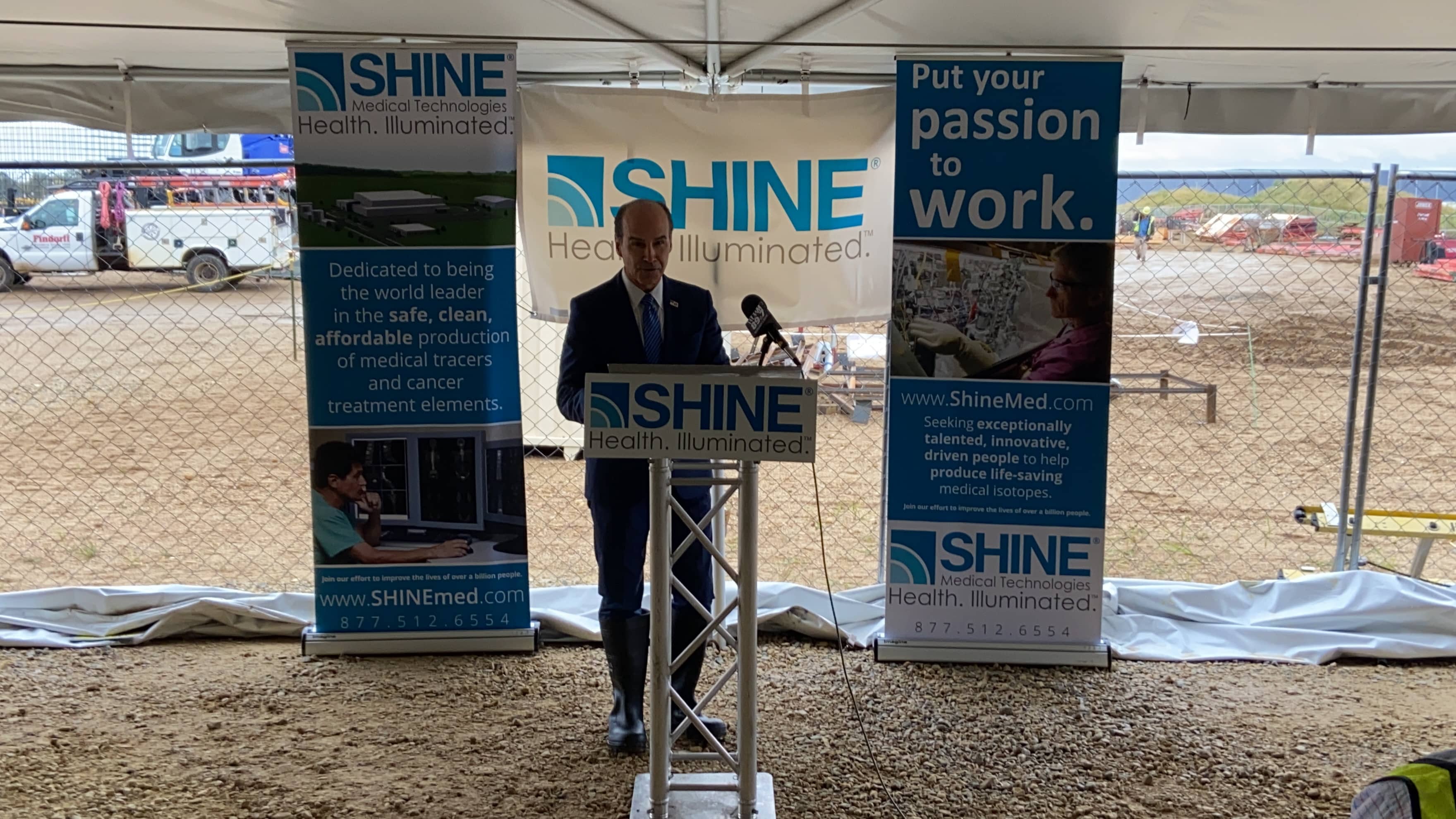 Deputy Secretary of Energy Mark Menezes stops by Janesville and Beloit to tour the area's two leaders in medical isotope production.
His Friday morning started on the construction site of SHINE Medical Technologies future production facility on Highway 51 near the Southern Wisconsin Regional Airport.
Menezes emphasized the importance of domestic production of these cancer-fighting molecules, which is produced oversees and has been more difficult to import during the coronavirus pandemic.
The federal government has provided multiple rounds of funding for SHINE's project, which is set to be the world's largest producer of molybdenum-99.
"This is the first of a kind," Menezes said. "This is the only of a kind. It hasn't been done anywhere else in the United States."
The deputy secretary also visited NorthStar Medical Radioisotopes in Beloit, which uses a different method to produce the treatment.
Menezes said the Trump administration opened up another grant opportunity for these companies to apply for, which would accelerate their development to treat more patients more quickly.