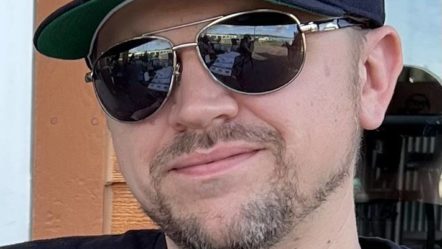 Jackson in the Morning
Start your day with Jackson in the Morning, featuring fun daily features and all the greatest music from the 90s!
Describe yourself in three words:
Part-Time Extrovert
Where is the worst place you could get stuck:
There was this movie called "Frozen" (before the one you're thinking of) where a couple got left behind on a ski lift for the weekend…just hanging out on the chairs. That's a close second to sinkholes.
When I dance, I look like:
A confident bobblehead
What's the strangest talent you have:
I can guess the M&M color by taste!! No one believes me, though.
If you could swim in any liquid, what would it be?
I'm kind of a fan of water
What are three things still on your bucket list:
Off the top of my head-
– Get a dog
– Skydive
– Pay it forward – either by teaching or charity work
Favorite movie:
Two from the 90s- Scream and American Pie
Favorite food:
Deep Dish Pizza, Baby
Favorite Beat Artists:
Did you ever watch TRL? I voted for all the non-boy band videos, but those poor guys would only make it to about 4th on the countdown. Maaaybe third if 98 Degrees was taking a break. But in hindsight…the top-3 weren't so bad. I just liked the bands who played their instruments more. Also, Biz Markie. RIP