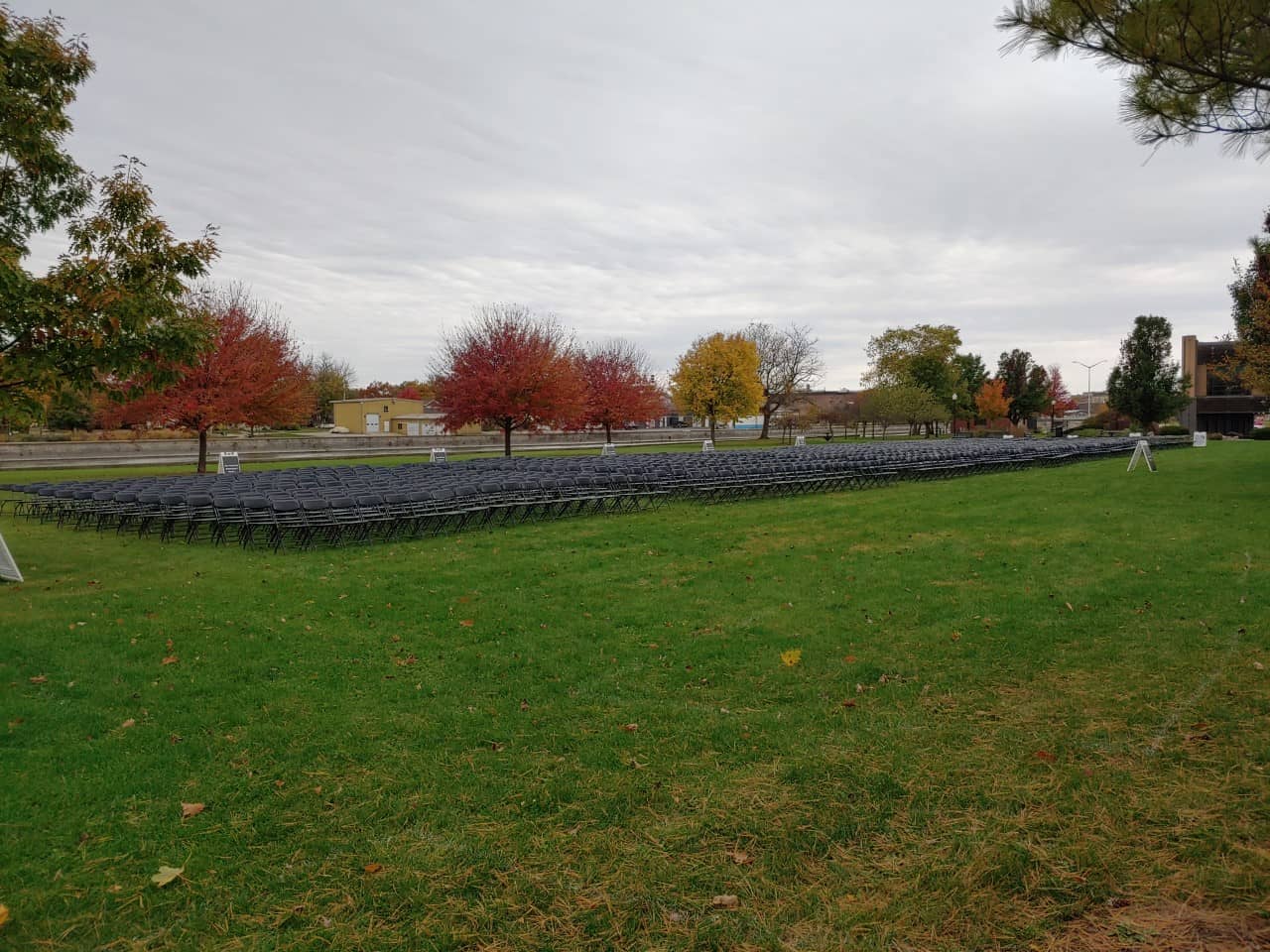 1,500 empty folding chairs fill the green space between the Janesville Performing Arts Center and the Hedberg Public Library Saturday.
Reba Krueger with Opportunity Wisconsin says it's a memorial to those who have died form COVID-19.
Krueger says Trump's visit to Wisconsin comes as the state continues to set daily records for new cases and falls behind only California and Texas for the total number of cases over the past 7 days.
The installation featured no speakers and was in stark contrast to Trump's rally at the Southern Wisconsin Regional Airport.