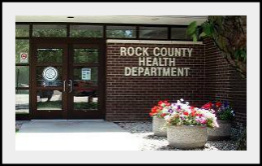 Rock County continues to see an ongoing decrease in COVID-19 activity.
Public Health Department Epidemiologist Nick Zupan says Rock County has been averaging about 15 new cases per day over the last week.
Zupan says active case numbers have fallen to about 277 cases. Last week there were about 100 more than that.
Zupan says so far 44 percent of the population have received one dose of the COVID-19 vaccine and 38 percent have completed the vaccine series.