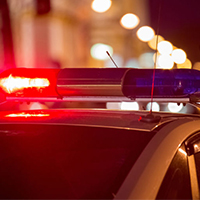 A 35-year-old Edgerton man is under arrested for operating while intoxicated, 5th offense after crashing his vehicle on the Interstate.
The Wisconsin State Patrol says Troopers responded to a rollover crash on southbound I-39/90 near mile marker 153 in Dane County just after 10:00 Wednesday night.
The driver of the vehicle, Eric J. Serfort displayed signs of impairment and was taken into custody after a check of his driving record confirmed four previous OWI convictions.