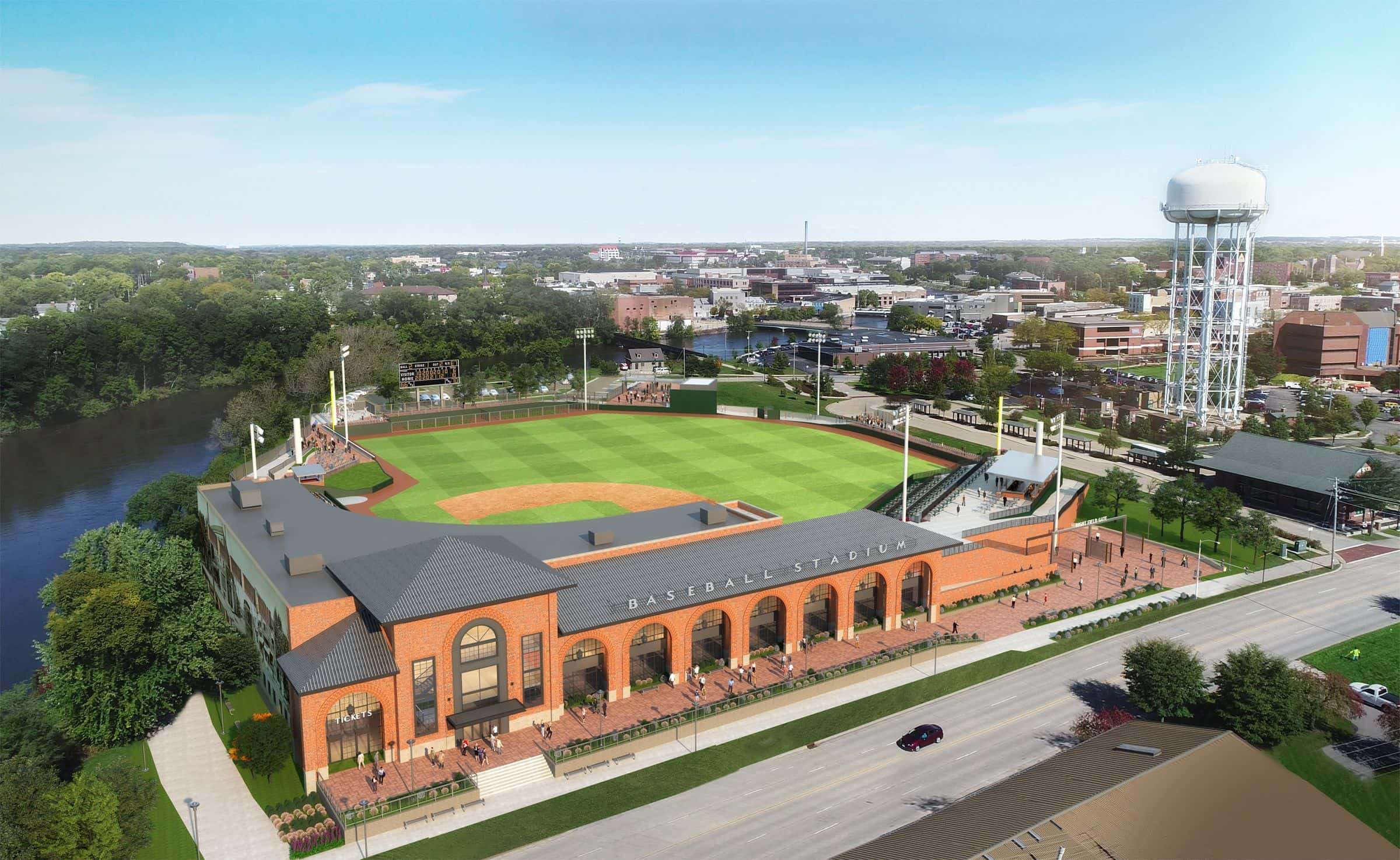 The Beloit City Council will vote at a special meeting Monday night on a 20-year lease agreement with the Riverbend Stadium Authority for a new Beloit Snappers stadium downtown.
John Gackstetter, a representative for the RSA, said the non-profit is planning to host a groundbreaking for the $34 million project on June 15.
The lease and development agreement would require the stadium authority to maintain the 3,500-seat stadium and grounds, and it includes two five-year options to add on to the end of the 20 years.
If approved by the city council, the project would start an 18-month construction timeline to be ready for baseball by April of 2021.
The sale of the Beloit Snappers to prospective owner Quint Studer is still pending as Minor League Baseball and Major League baseball have yet to agree on a new Professional Baseball Agreement, but Studer has complete confidence their proposals will move forward as planned.
Studer previously told WCLO that ABC Supply will have the naming rights to the new stadium, which is being funded in large part by billionaire businesswoman Diane Hendricks.