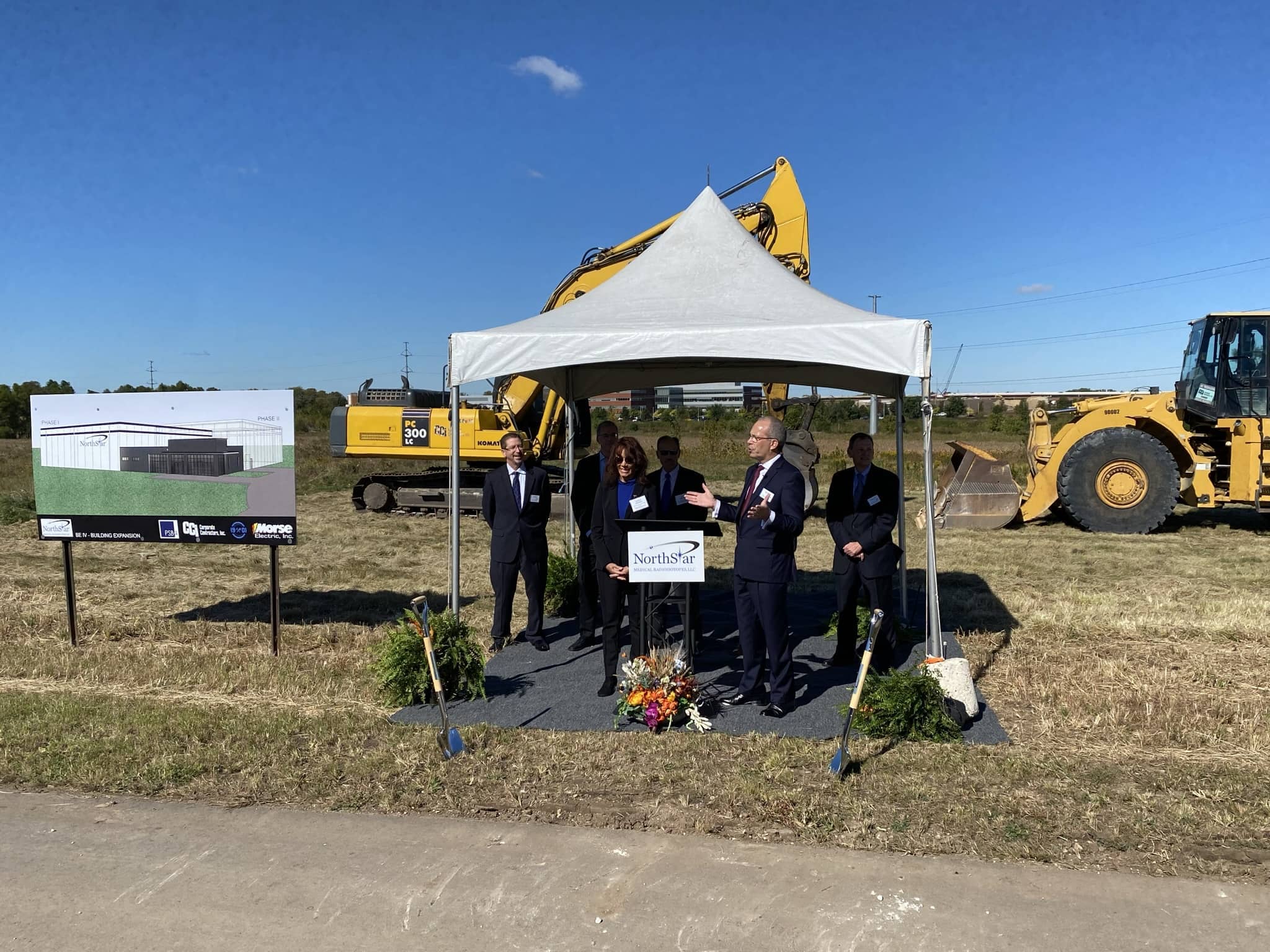 Beloit's isotope producer is taking another step forward in growth.
NorthStar Medical Radioisotopes celebrated the completion of its particle accelerator facilities and broke ground on a fourth building Thursday.
CEO Stephen Merrick said they are planning to double their production of molybdenum-99, an isotope in short supply used for detecting heart disease and other ailments.
NorthStar also plans to produce a pair of therapeutic isotopes showing great promise in fighting cancer in clinical trials.
Company chairperson Diane Hendricks said their products have been used in over 1 million diagnostics tests so far.