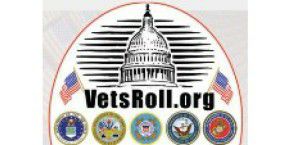 A local non-profit makes the tough decision to cancel it's namesake event for the third year running.
VetsRoll President Mark Finnegan says the annual bus trip to Washington D.C. for aging veterans was scheduled to take place May 22nd through the 25th.
Finnegan says it would be irresponsible to subject the seniors and volunteers to the current level of risk posed by COVID-19.
Finnegan says while he's disappointed this year's trip was canceled, he's optimistic about next year's trip which is planed for May 21st through the 24th of 2023.