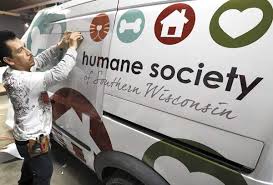 After two weeks in it's new home on County Highway G, the Humane Society of Southern Wisconsin is thriving.
Executive Director Jim McMullen says adoptions only had to be paused for two days.
McMullen says in the two weeks since the move there have already been days where over 20 procedures were performed in the new vet clinic. Previously those services were performed in a truck.
McMullen says the permanent kennels haven't arrived yet, so the shelter is operating at a reduced capacity with temporary kennels.