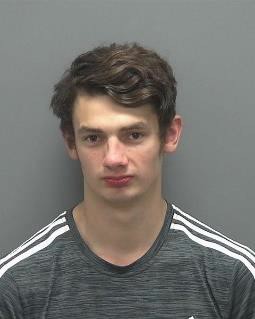 A 19-year-old town of Beloit man takes a plea deal in a case where he faced more than a dozen child sex crimes.
According to online court records, on June 6th Jose Melgoza plead guilty in Rock County Court to two counts of possession of child pornography. Ten additional counts of possession of child pornography, as well as charges of child enticement and child sexual exploitation were dismissed but read into the record.
Police say Melgoza traveled to the Mauston area to pick up a 13-year-old boy and took the boy back to Beloit "for a few days."
A witness told officers that Melgoza sexually assaulted juveniles, although was is not directly charged with that crime.
The criminal complaint detailed videos and photographs from Melgoza's social media accounts that appear to show various images of child pornography.
Melgoza faces up to 25 years in prison on each count of possession of child pornography at his sentencing on September 8th.