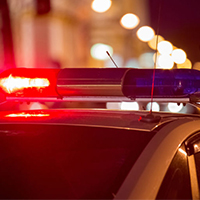 A 22-year-old Beloit man is under arrest after authorities say he pointed a gun at another customer at a tavern early last Sunday morning.
Brodhead Police say officers were dispatched to the report of a disturbance between two patrons at an establishment on the 110 block of 1st Center Avenue just after 1:30 the morning of December 4th.
Through investigation, officers determined that the man who pointed the gun during the incident was 22-year-old Clayton Schultz of Beloit.
Officers say Schultz gave the gun involve in the incident to another person, and they were able to recover it in Beloit.
Schultz was arrested Wednesday on suspicion of second degree recklessly endangering safety, carrying a concealed weapon without a permit, and disorderly conduct.
Though the exact cause of the incident is undetermined, officer believe alcohol was a contributing factor.
Nobody was reported hurt.